Positioning your home to get the highest number of buyers can be a challenge, but May Group Realtors have the experience to list your house in Grand Rapids effectively. We can help you through the home selling proccess, and provide helpful information along the way. Browse through some of our articles related to home selling below:
A great listing can oftentimes be the difference between having many offers your first week or hearing nothing but crickets. Below you can find out about our listing process, and how we work to get you the perfect offer in no time.
We will meet with you to:
Provide personalized tips on any home improvements that will maximize sales price, while remaining cost-effective.
Review comparative market analysis.
Leave with a structured time frame for listing your property.
Review and sign listing contracts.
Coordinate professional photography and/or video.
Place the "For Sale" sign in the front yard.
Prepare for showings.
New listing syndicated to 100's of real estate websites.
Social media push (Facebook, Instagram, YouTube).
Open house, scheduled when appropriate.
Buyer lead generation (Zillow, RE/MAX, Trulia, Realtor, etc.).
Professional networking and marketing.
Additional customized marketing, as needed.
Agents will request showings through ShowingTime scheduling services, customizable to your schedule.
We will request feedback from showing agents, relay feedback to our seller, and discuss any advised changes, if necessary.
Accepting An Offer/ Closing Process
Once an offer is received, we will review and establish a game plan in order to get you the best possible deal.
Once an offer is accepted, our Transaction Manager steps in to help support and guide you from the sale all the way through your closing. This includes ordering title work, scheduling well/septic inspections (where applicable), communicating updates, scheduling your closing appointment, and more.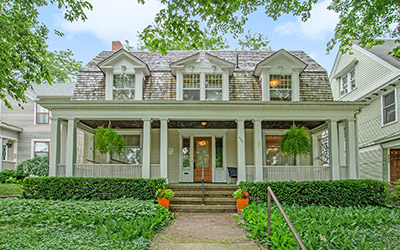 We cannot recommend Josh May enough. He is responsive, helpful, and just great to work with. He has a lot of resources that helped us prepare our house for sale and this, along with his expertise and sound strategy, helped position our home to sell at top dollar. He never took this seller-favorable market for granted and worked hard to get us more than we ever imagined we would get for our house. His entire team treated us so well and we would not hesitate to recommend him to anyone looking to sell their home right now!
Katie Kiel
Happy Client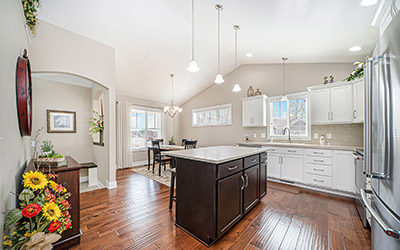 If you're looking to list or buy a home, I HIGHLY recommend Ross Bacon with May Group Realtors. He's friendly, efficient, and his knowledge of the greater Grand Rapids area is unmatched. Any questions I had (and there were a lot!) were answered kindly and promptly. Ross guided me through the entire process step by step, from prepping and staging, to listing and showing. Most of all, he was my advocate and fought to ensure I got top dollar for my home - more than I expected or could have asked for. Everyone at May Group was friendly and professional. I'll absolutely be using their services in the future.
Megan Myers
Happy Client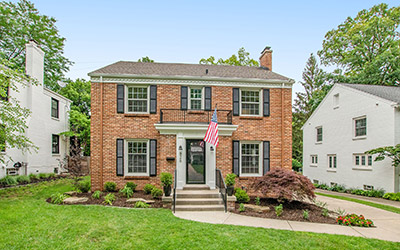 Right from the start, we knew we were in good hands with Scott Bradford! He was generous with his time and patient with our many questions as we navigated our options as first-time home buyers. His breadth of knowledge from home quality to evolving market conditions and a constant even keel guided us in the right direction to ultimately finding the perfect home on our very first offer. He made the whole process feel so easy. We put our full faith in Scott and it paid off! We are so thankful for him and couldn't possibly recommend him more.
Erik Nyberg
Happy Client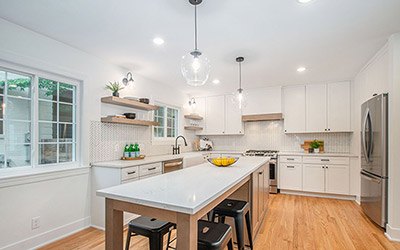 Our realtor Abby Cribbs was absolutely committed from the start. Equipped with her amazing attitude, knowledge, and work ethic, she helped us find the home we dreamed of, just in time for Christmas. Even when the journey took unexpected turns, she managed to make our first home buying experience actually fun. 5 out of 5 stars.
Suong Pham
Happy Client
Put our expert sales team to work.
Feel free to contact the May Group Realtors. We help home and property sellers in Grand Rapids and in the
surrounding areas make the most of their homes for sale.