The home buying process can be tedious and at times, frightening, but it doesn't have to be. We're here to help you through every step of this exciting time in your life. See below for our 10-steps to home buying and see how with a little bit of preparation and the right agent, the home buying process can be easy and enjoyable.
1. Work with a Real Estate Professional
Purchasing real estate is a complex and major transaction that involves many details. An experienced real estate agent can guide you through the process and help you avoid costly mistakes. The buyer's agent will represent you and guide you through the transaction. The seller will also have a listing agent representing them. The seller is typically responsible for paying the real estate commissions to both the listing and buying agent.
If you're a first-time home buyer and feeling overwhelmed about this process, check out this episode of The Living in Grand Rapids Podcast.
2. Obtain Financial Pre-Approval
One of the biggest mistakes a home buyer can make is not getting pre-qualified or pre-approved for a loan with a local lender. A pre-qualified loan means a lender takes information from you and has run an in-file credit report. Based on your information and the credit report, they can issue you a pre-qualification letter. A pre-approved loan is one in which you and the lender have gone through all of the documentation, and a full credit report is ordered.
You benefit by having your loan pre-approved in several ways: 
You eliminate any surprises about your ability to borrow by providing the lender with the information upfront.
If there are questions about income, credit, or down payment, you can address them and resolve them without the last-minute panic that can occur if you have not been pre-approved.
Submitting a pre-approval letter when making an offer could make your offer more competitive because it shows your ability to lend and a decrease in closing time.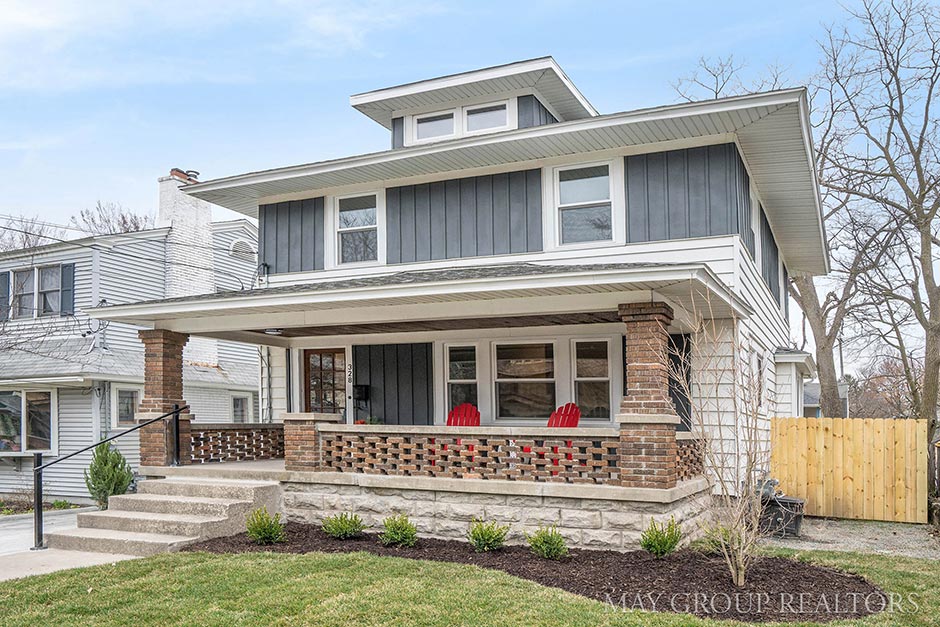 3. Select and View Properties
Once you have obtained pre-approval and have determined your affordable price range, you can begin to view available homes on the market, new construction models and find the right fit for you. You will begin this process by connecting with your agent and discussing your priorities in a home. From there, we will create a search portal based on your budget and needs in your future home, where you will be able to monitor changes to the market. From this portal, you will be able to look through property details, photos, videos and seller's disclosures before deciding if you want to see the home in person.
Once you've found a home that piques your interest, contact your agent to schedule a tour. We will walk you through the home or coordinate a video tour so you can get a better understanding of the property. Through the showing, your agent will be analyzing the property, property details and ensure you have all of the information you need to make an informed decision.
Once you've found a home that meets your needs, it is time to make an offer and negotiate. Your rights and obligations will be detailed in the purchase agreement.
In addition to the offer, you will need to put up an earnest money deposit as a sign of good faith that you are seriously interested in buying the home. That deposit becomes a part of the purchase price and will be held in an escrow account and credited back to you at closing toward your closing costs or down payment. The amount of earnest money varies based on the situation you're in, however, it is typically 1% of the sale price of the home.
Your offer will then be presented to the seller with your pre-approval letter attached to ensure the seller you are a qualified buyer. The seller will either accept, reject, or counter the Purchase Agreement. Once a contract or counterproposal has been agreed upon, you will proceed with the property inspection and secure your mortgage as well. If your offer was rejected or you were unable to come to a final agreement, your earnest money check will be returned to you.
The Purchase Agreement will have a written provision that your contract is to be contingent upon a satisfactory home inspection report. The seller is required to provide you with a Property Disclosure, which states what is included, what is not included, what is working, and what is not working in the home.
The Purchase Agreement includes an objection date by which this must be done. Any items that you may request the seller to repair or replace must be submitted in writing. The seller has a resolution deadline to respond to your request. At that time, if you and the seller do not agree on the inspection objections, you have the right to terminate the Purchase Agreement.
It is the seller's responsibility to provide you with Title Insurance. The title search is done by a Title Company, and a title commitment will be provided to you before the title deadline in the Contract to Purchase. If there are any judgments, liens, or recorded easements, they will show up on the title commitment. It is the seller's responsibility to take care of any problems with the title company and assure you a clear title.
7. Appraisal & Securing Your Mortgage
If you are pre-approved, the only tasks left for the lender to do are:
Get the appraisal
Get a survey of the property, if needed
Have you provide your current pay stubs and bank statement
Your lender will assign an appraiser to go out and appraise the property. The cost of the appraisal will either be paid by you upfront when you apply for your pre-approval or at closing.
It is very important that you not go out and make any large purchases that might affect your credit score or rating. It is best to discuss anything questionable with your lender first so that it will not affect your mortgage.
8. Obtain HomeOwners Insurance
Before your bank allows you to close on your home, they will want to verify that you have homeowners insurance on your home. This insurance policy protects you against any damage to the home during the course of ownership.
The closing is the process by which the title to your new home will be transferred to you, homeowners' insurance will be verified, the terms of the mortgage will be finalized, and the keys to the new house will be given to you (or communicated how we'll transfer keys if you're taking possession later).
10. Taking Possession and Moving In
This is the day everyone has been waiting for! It will be a busy day so be well-rested! The weeks leading up to your moving day will be busy with many diverse tasks. Our team will provide you with our most up-to-date Moving Checklist to help keep you organized and to ensure that important tasks (like transferring utilities) are not inadvertently neglected.
Congratulations on the purchase of your new home!