Anyone that's looking for a home in the East Grand Rapids area can rest assured that there are many opportunities to enjoy fine dining, one of those would be a well-know restaurant that has been serving the people in the area for years. Rose's restaurant in East Grand Rapids offers a unique menu with Casual American foods along with dishes that have a Mediterranean and Italian influence. In 1901 German born James Rose opened the doors to Rose's in Ramona Park. The beautiful white beaches of Reeds Lake offered guests a lovely view to dine next to amid the excitement of the ornate pavilions, roller coasters, hotels and big docks for excursion boats.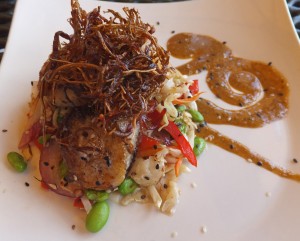 As time went on, James' son John took one of the old buildings on lake front real estate that was formerly Rose's Bathing Beach and Swimming School and made it into a marina and restaurant that became famous for its hamburgers and popcorn. When James retired and moved to the Upper Peninsula, he sold the restaurant to John, Gregory and Scott Gilmore who want to keep the memories and character of this cherished East Grand Rapids dinning experience alive by offering guests enthusiasm, hospitality and good cuisine.
Lake front real estate on beautiful Reeds Lake brings you right near this exciting, historic area, offering a lake-front view of the scenic, serene crystal clear waters. This area is a desirable area for anyone looking for a home in the East Grand Rapids area. There are many spacious waterfront homes right on Reeds Lake, in addition to homes in the surrounding. Residents of the Reeds Lake area have the ability to enjoy nature walks around the lake or ride bikes on the nature trails. The also love the fishing, boating and water skiing, among other activities. There are many opportunities for shopping and casual or fine dinning in the nearby village, but Rose's East Grand Rapids is the best.